2015-08-27 Kruger National Park / Berg-en-Dal Rest Camp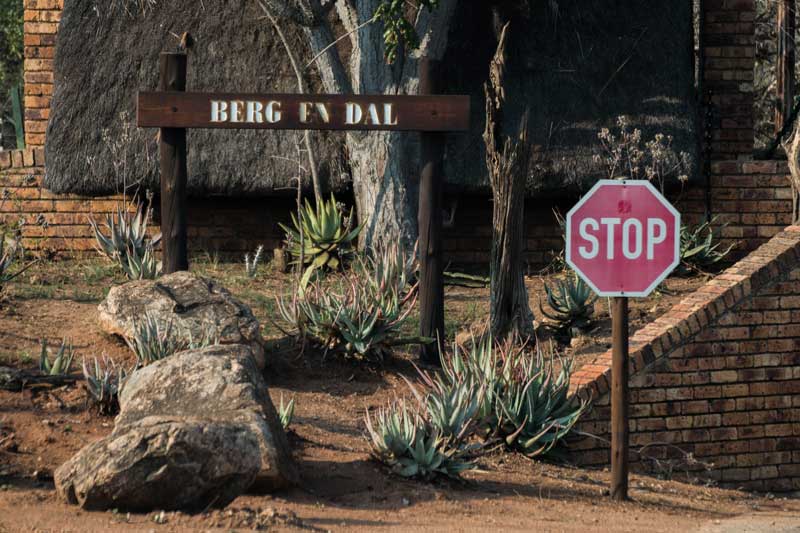 We got up early and quit morning game drive, because we wanted to drive to our next destination, the Berg-en-dal Rest Camp (pronounciation: Berch een daal). As we know after the last days that we need more time as suggested by the navigation system, we started early, especially to stop at the roadside to take pictures from wild animals or cows.

At 7:45am we had breakfast – later than we liked, because the staff starts at 7am. This was a bit pity, but we had enough time. We also did the last paper stuff. About 8:30am we left the lodge and drove unhurried the gravel road to the main road to leave the park.
We were a bit sad, because in the afternoon game drive the day before we saw buffaloes, but it was to dark and to quick to take pictures. So we had pictures of all of the big 5 except buffaloes. But then, on our way to the main gate, we saw a huge pride of buffaloes at a big waterhole. That was incredible! We stopped at the roadside to take pictures, it took us about 30min. The buffaloes also walked homely to the road and watched us.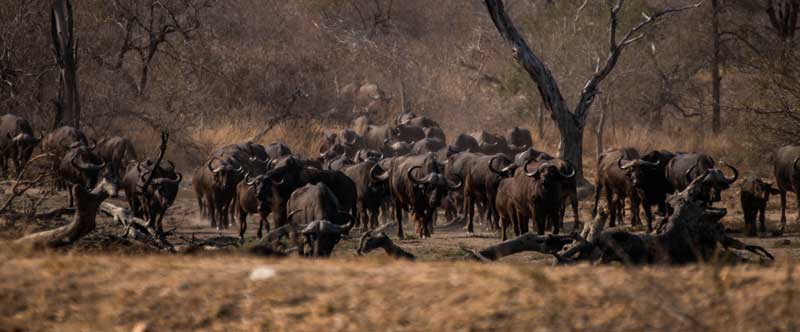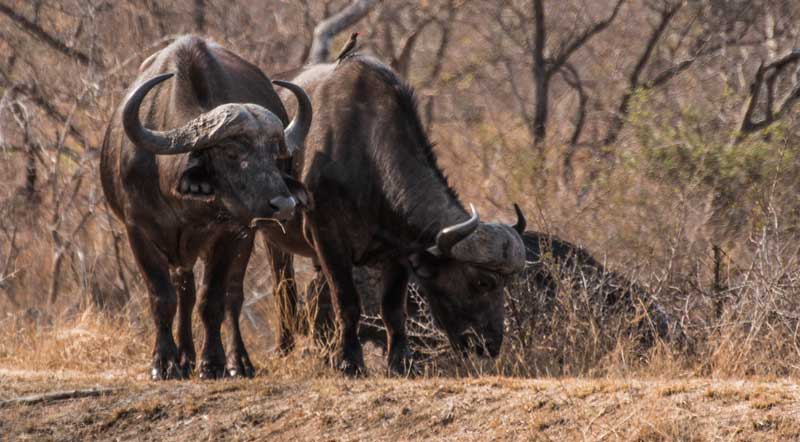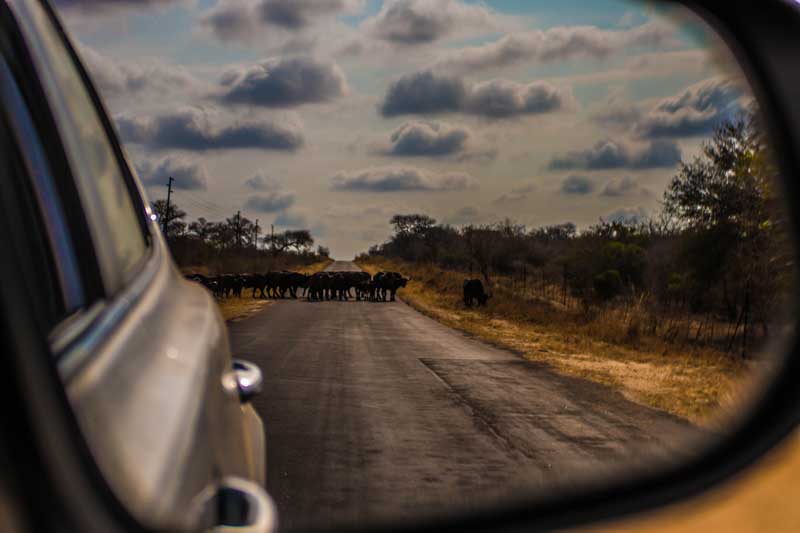 Arrival Berg-en-dal
Afterwards, onto the road in the direction to Hazyview, we also saw a lot of animals like giraffes, warthogs and impalas. At Hazyview we had a short break to buy something and get new fuel.
We even wanted to drive the last part of the way through the Kruger National Park and entered it at the Numbi Gate, which is near Hazyview. It was a good decision to see more from the nature and possible animals. This area was a bit greener and some parts had more smaller trees. At 3:30pm we arrived at Berg-en-dal Restcamp.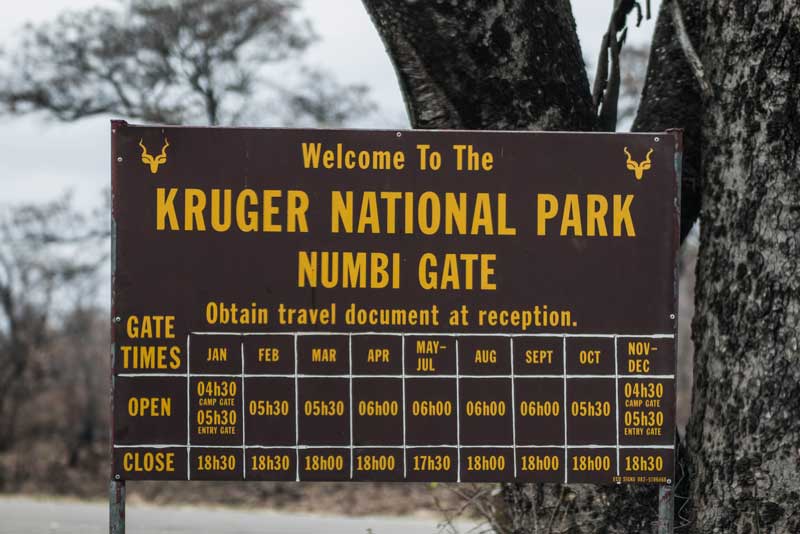 As we had a sunset game drive at 4:30 we went directly to the reception. The staff wasn't so friendly as we got to know it from the other stations. The man said that we should be at the staging area at 4:15pm so we had to hurry up because we wanted to buy some water in their shop which closes at 7pm. With the game drive which takes longer than 7pm we had to do it before.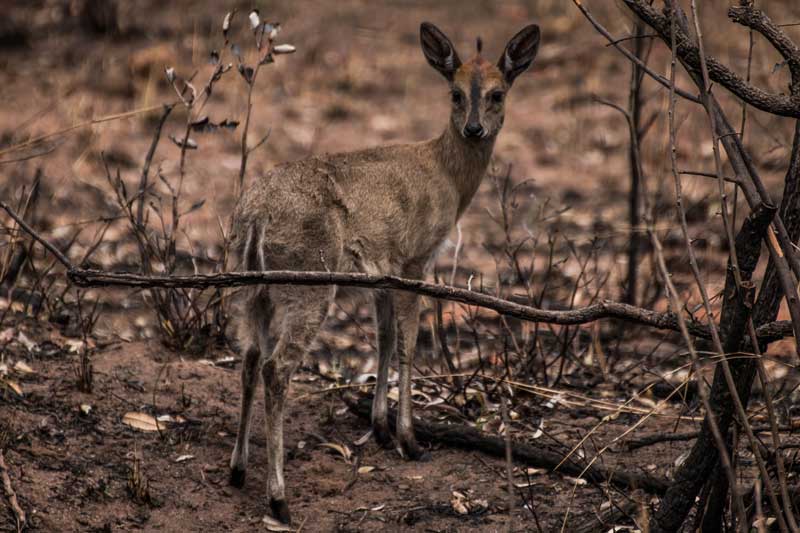 Sunset game drive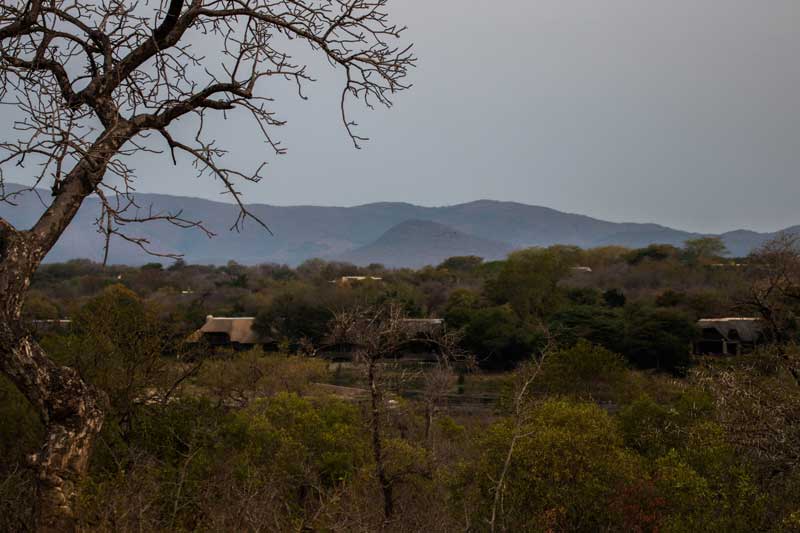 We were disappointed :(. The vehicle was a big lorry with round about 20 people and there were not enough space to sit comfortable, especially if you are sitting in the last row. It was too much so we were a bit spoiled from our last experiences from Gomo Gomo Lodge.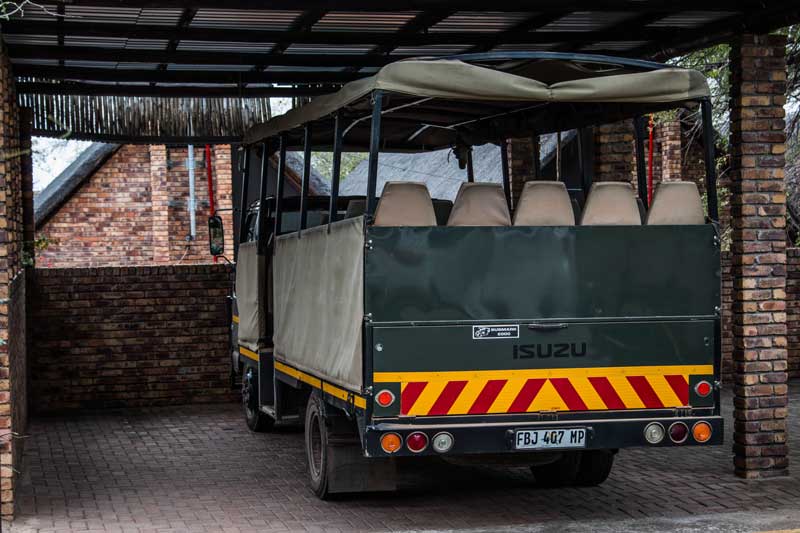 The guide and tracker (it was just one person) gave us some background information about white rhinos and their babys. That was very interesting. Then we saw a small pride of young lions which was pretty nice. The disadvantage was that there were two other game drives, one lorry and a smaller off-road car. Both were in front of us. So we didn't see very much…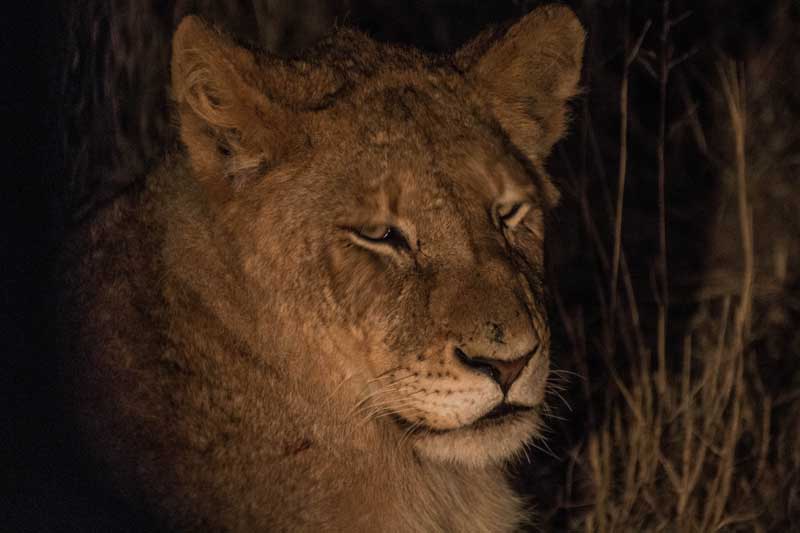 Later we had also the chance to get a look for the lions, but it was already dark. On our way back to the camp we were lucky to see a leopard at the roadside, directly next to us and she didn't run away :).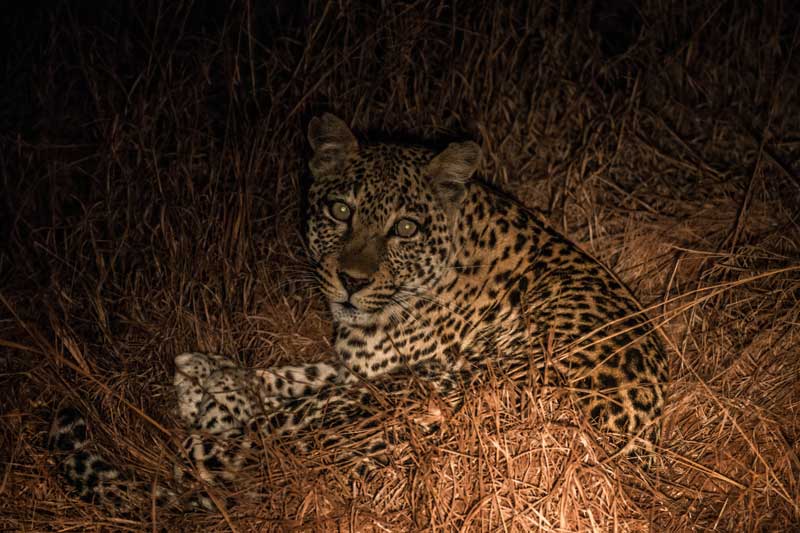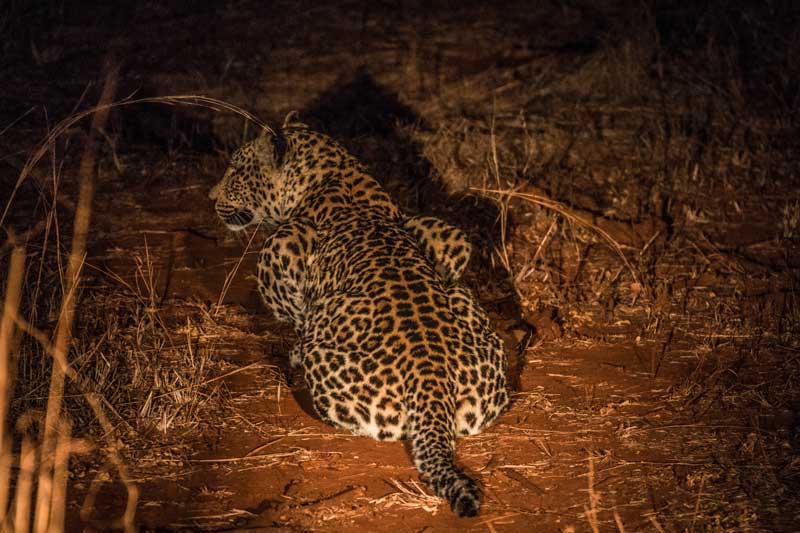 On this game drive we saw a white rhino, elephants, impalas, kudus and some smaller animals as well. Unfortunately, not everybody in the car could see the animals in a good way because the bus stopped sometimes in a bad position.
We also made a video like the other days, so we could take you with us in some of our experiences.
Later we went to the restaurant at the Camp and ate good burger for dinner which were not expensive. Due to the long drive we were very tired and went early to bed.

---
All pictures in the article above are by Steve Rueckwardt under CC-BY-NC-SA licence. If you use one or more and it is technical possible, please link to this article. Thanks.
This text is posted in English. I'm not a native speaker and I know I have to improve my English as well. If you want to learn a language the best way is to use them as much as you can in your daily life. To publish tweets or blogposts in English it is a extra motivation for me. I'm sure I will do mistakes. Please give me a notice if you spot some of them.

Mainly I create the most of them in grammar.