2015-08-28 Berg-en-dal Restcamp / Foresters Arms, Swaziland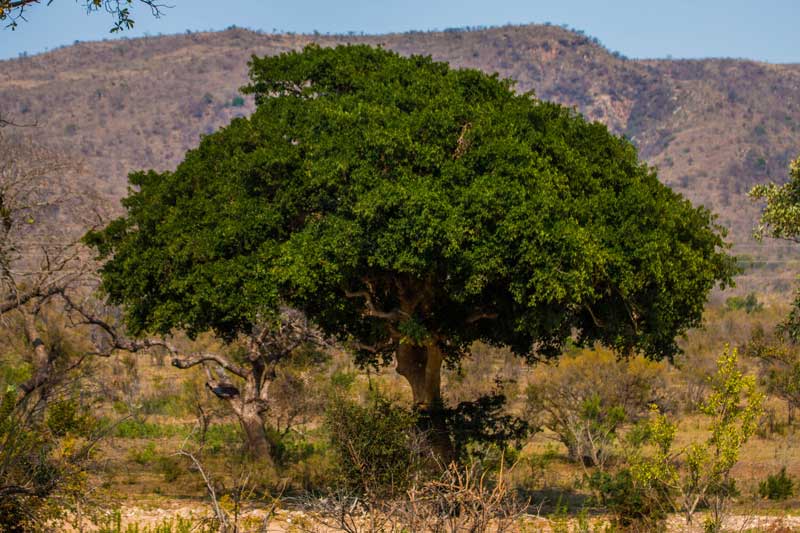 It's Friday. The first week is nearly over and so much to see. As every day we got up early. Our aim is to reach Foresters Arms in Swaziland. Two countries in one vacation! I never had this before and I was really excited. We had breakfast at the same restaurant where we had the burgers the evening before. It wasn't very interesting, just scrambled eggs with bacon and toast and a can of rooibos tea. Afterwards we had a look to the rhino walk at a waterhole. But we just saw a crocodile and some monkeys which were crossing a fence using the trees. They were cute.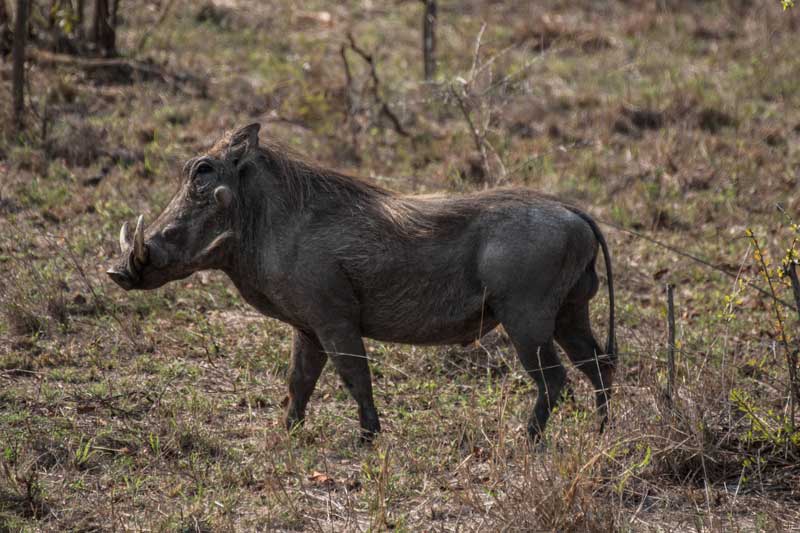 At 9am we already left the restcamp. We drove the last kilometers through the Kruger National Park and saw some warthogs and elephants.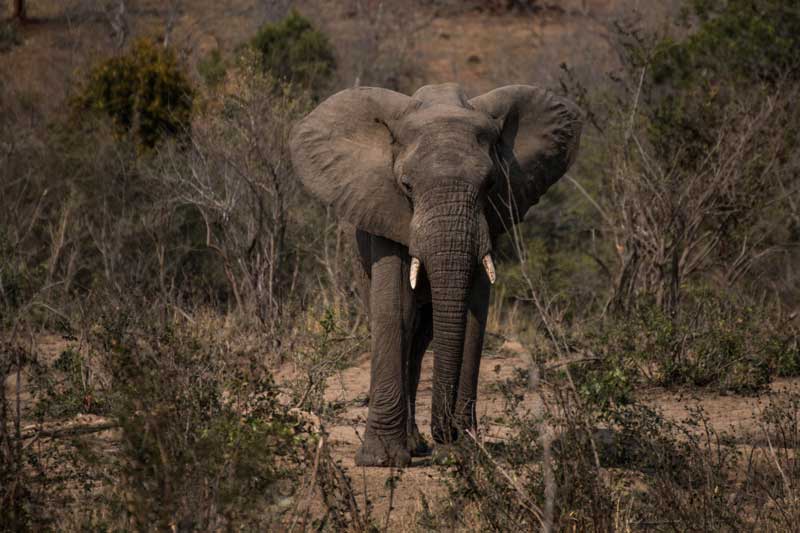 Then we left the park through the Malelane Gate behind us and drove the R570 straight to the border at Jeppes Reef.
At the South African border we got a piece of paper where the first guy noted how many people are sitting inside the car. This sheet you leave at the counter. Then you get another sheet which you give to the man at the gate. And now you can drive to the other side – to Swaziland. And again you get a paper with the number of car occupants. The next stop was at the gate to Swaziland but first we had to go inside the building to our right. Unfortunately there was no sign which informs about that rule. The friendly woman in front of the gate told us. We had to wait and pay 50R to get into the country and of course we left the paper at the counter and got another sheet which we handed over at the gate. All in one it took us about 30 minutes to get to the other side.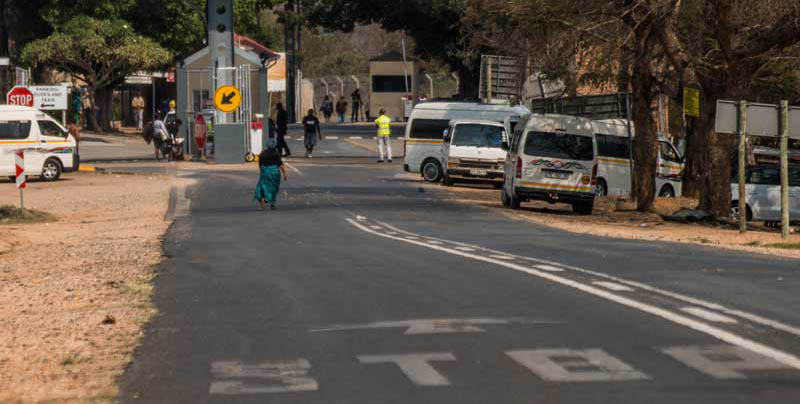 Driving in Swaziland
The landscape changed a bit. Swaziland is more mountainous and a bit greener at this time. The streets were good as well and you haven't different traffic signs in comparison to South Africa. We drove MR1 and MR3 in the direction of the capital Mbabane, passed and drove the MR19 further to Mhlambanyatsi. From there it wasn't far anymore (30 km from capital).
We reached Foresters Arms, which is directly in the forest, at 1.30pm and were asked to have lunch from buffet. As we were hungry we agreed and it was a brilliant decision. The food was very delicious with a huge choice of different hot, cold and sweet dishes. The staff was very kind and explained what kind of food they had cooked.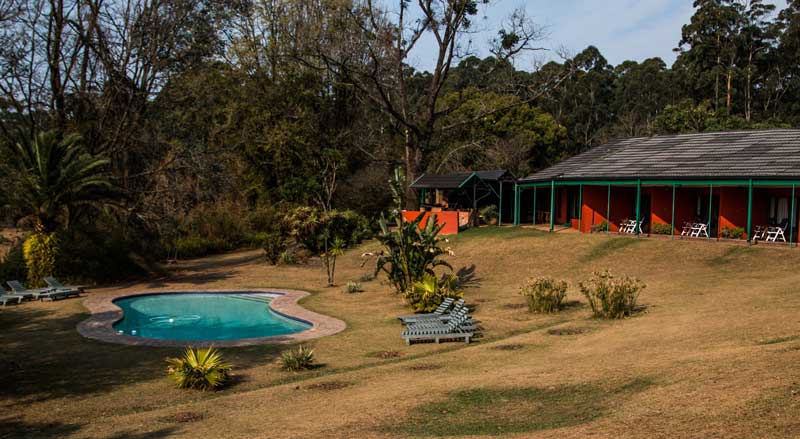 At this place we thought it would be a nice place to stay more than one night. You can do so many different things like horse riding, mountain biking, walking, fishing, play golf or just relax at the pool or in front of your lodge. From the lodge area you can see the horses but to visit them you have to use the way outside. We had a walk around and nearby were other buildings from the staff we guess. Some kids played and asked for money and we gave them some coins. On our way back to the entrance another kid asked but this time we said no.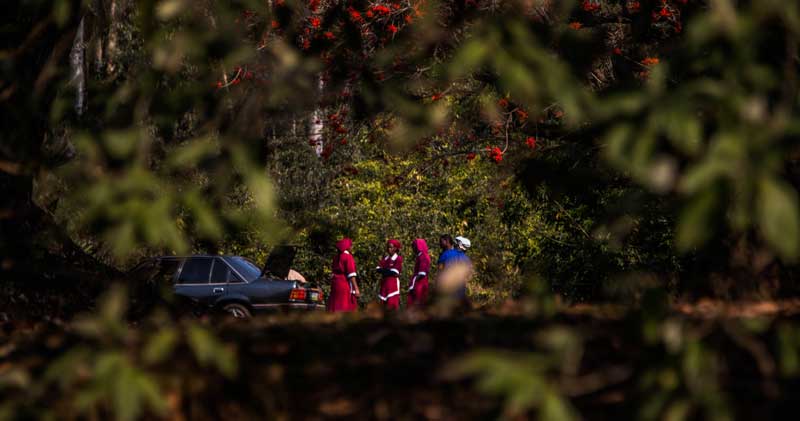 We had a rest in front of our room where a table and two chairs were placed. The hotel offers free Wi-Fi and we used the time to check some e-mails because we had no mobile data in Swaziland – our vodacom sim cards didn't work. Dinner was served from 7 to 9pm which was included. And – you can't believe – we had our own waitress. A table was booked for us, our name was written at a little card and at the other side was the name of our waitress. I felt like a colonial ruler – that wasn't so nice. But this feeling I had at different times during our journey because the most hotel or shop owners are white and the staff is black.
The dinner was very delicious and we got to bed with a full belly.

Good night.
You can follow us during this day in the vlog:
---
All pictures in the article above are by Steve Rueckwardt under CC-BY-NC-SA licence. If you use one or more and it is technical possible, please link to this article. Thanks.
This text is posted in English. I'm not a native speaker and I know I have to improve my English as well. If you want to learn a language the best way is to use them as much as you can in your daily life. To publish tweets or blogposts in English it is a extra motivation for me. I'm sure I will do mistakes. Please give me a notice if you spot some of them.

Mainly I create the most of them in grammar.