2015-08-24 God's Window / Panorama Route / HESC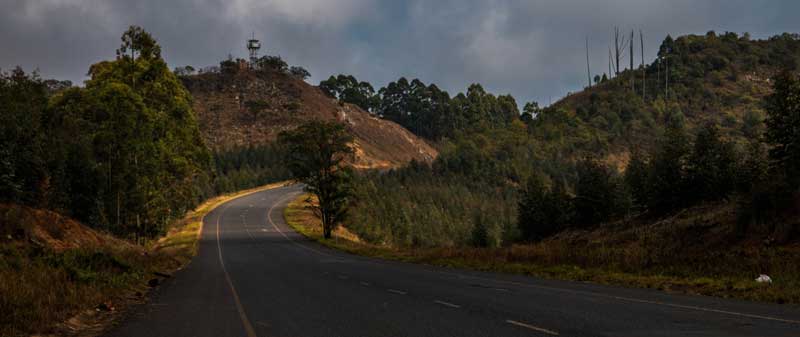 On our first complete day we wanted to do the first tour. We decided to drive the Panorama Route and want to stop at God's Window and maybe other outlooks along the road. If we had time, we wanted to visit a Cheetah Project.
God's Window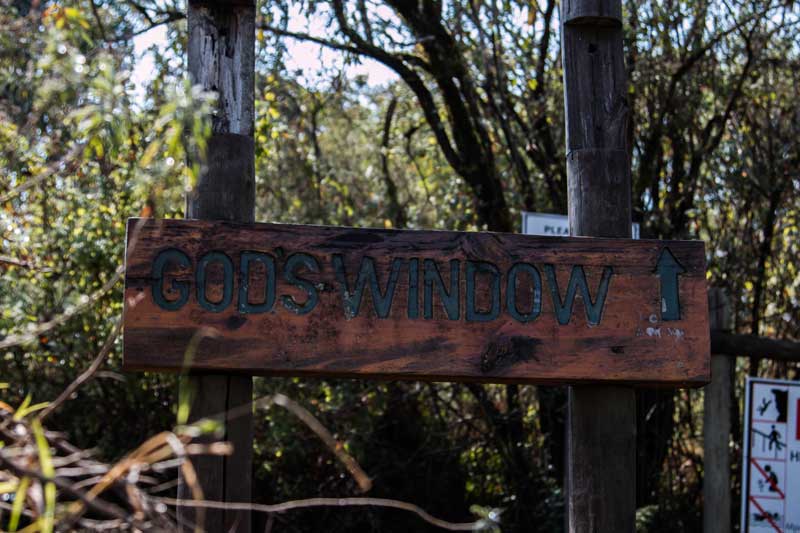 I don't know what I expected, but I thought it would be just an outlook where you stop, have a view and leave. But the truth: It is more then just an outlook.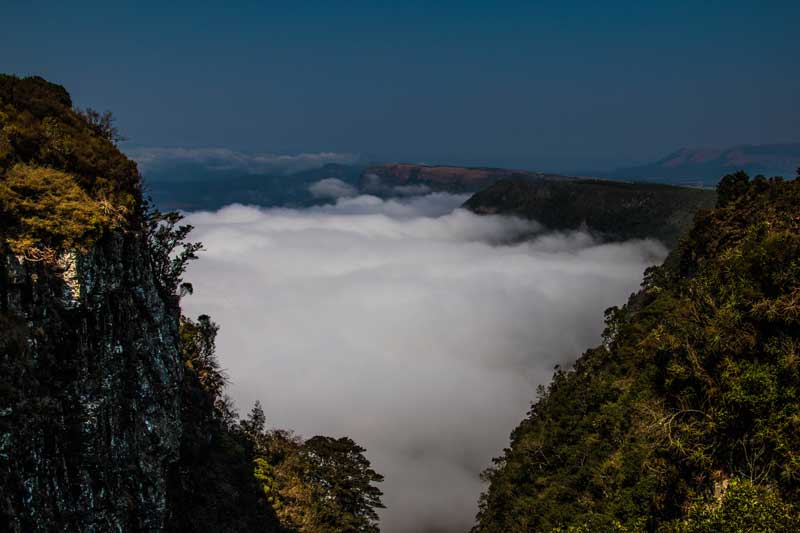 There are little places at the beginning, where you can have a view and then you can leave the place. But we recommend to take some more time for this place. Take this time and hike the trail the hill up to the rain forest.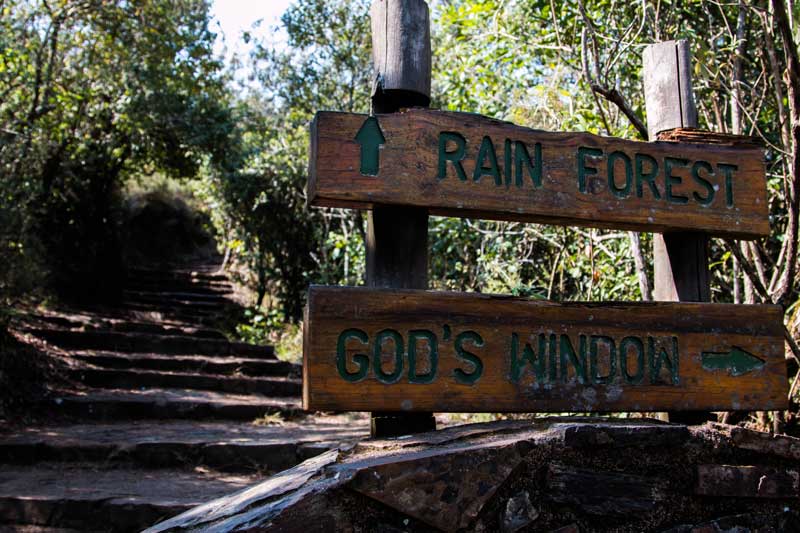 You will get a better view over the clouds and you will reward with a beautiful place and nature.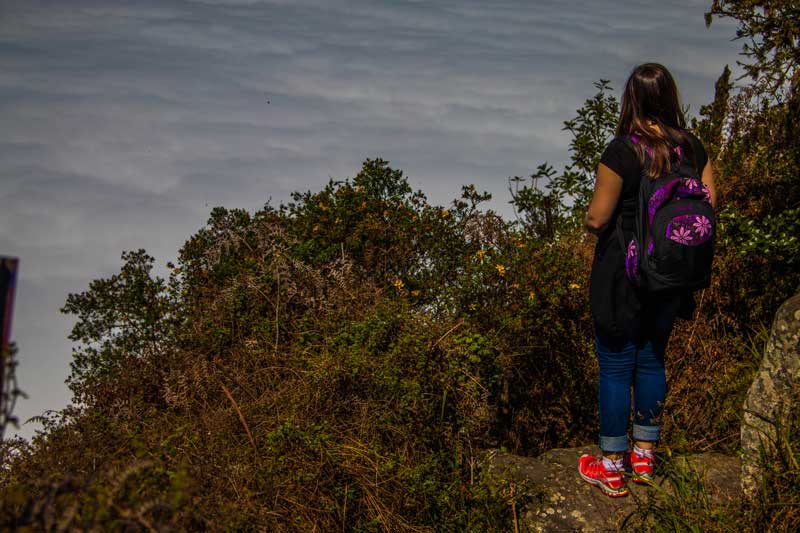 For the way up we recommend sturdy shoes, because at the end of the way starts rough terrain.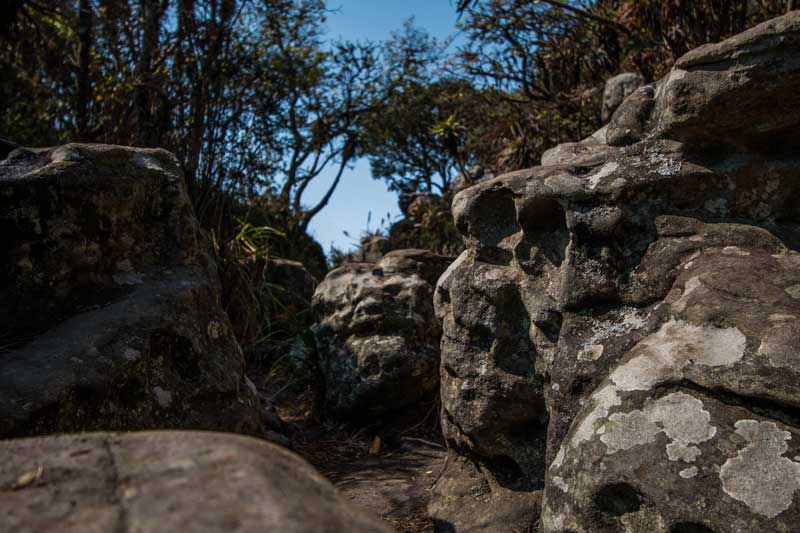 On our way back we saw a class of school children (round about 30-40 kids) running up the hill. As they arrived us, the most of them stopped, shaked our hands to say Hello, smiled and some also gave hugs, mostly to Nadine. For this moment I can't describe my thoughts and emotions. It was very impressive to Nadine and me. We are sure: this will be some of the most emotional moments of our trip.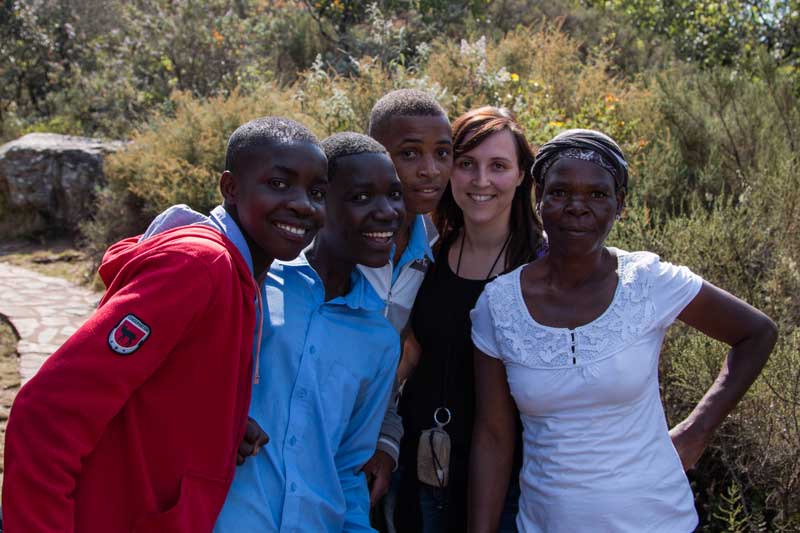 If you use the parking space you have to pay 10R. On the parking place are some sales booths with handcrafted things. We saw a very cute wooden hippo and asked for the price. We hesitated and the woman asked, what we want to pay. I wasn't sure if it is common to negotiate the price and I asked her. She said it is ok and asked again, what we want to pay. We said her a price and she said ok. We are sure, she was happy about this price and we paid to much for the hippo.

Hoedspruit Endangerd Species Center (HESC)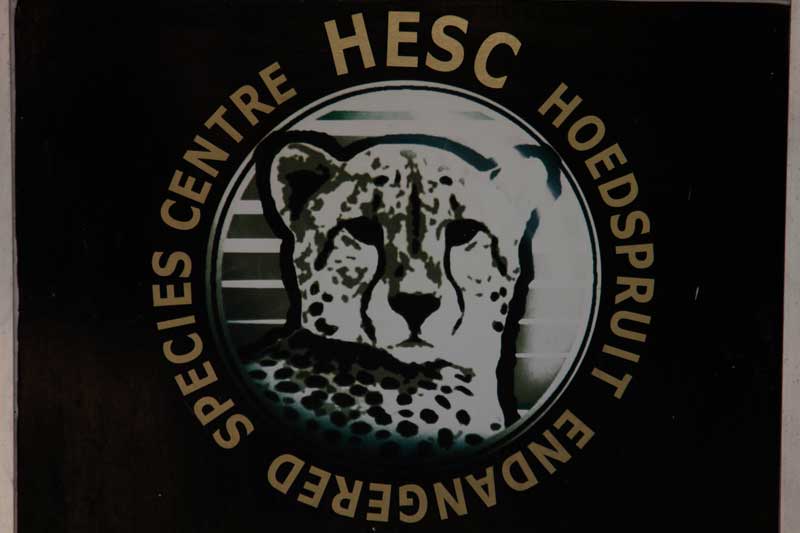 We left God's Window at 12:30pm after we decided to visit the cheetah project. We arrived (after a little trouble with the navigation system) the Hoedspruit Endangered Species Center (that is the official name) at 2:30pm. A sign at the entrance gate quoted, that the last tour will start at 3:00pm. We thought we are lucky and asked the man at the gate, if it possible to take part at this tour. He said it is and so we drove to the main entrance.
As we go to the cashier to buy a ticket for the tour, the woman said, that we can't take part, because it is fully booked. We were sad about that, but that could be happen if you want to do such things spontaneous. So we recommend, to book a tour in advance.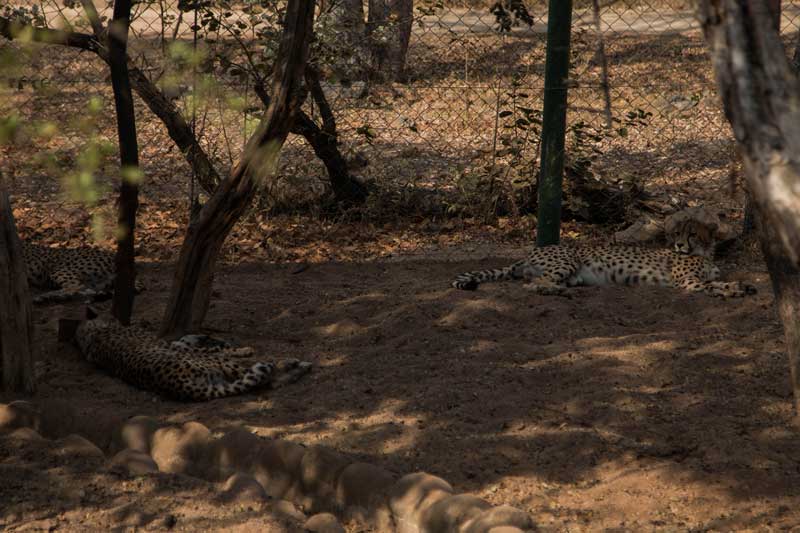 But it is able to go inside (it is free of charge). There are some cheetahs to see and you can go to the souvenir shop or the restaurant. We had a look at the cheetahs, ate something, walked around the souvenir shop and then we left the area back to Hazyview.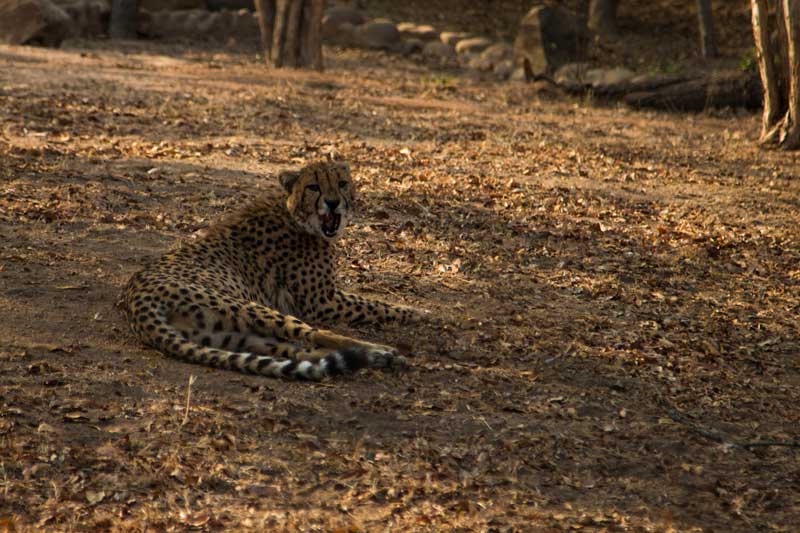 It was 4:30pm as we left and the way home was round about 2,50 hours. It was bound to happen, that we drove into the dark.
A lot of people said to us "Don't drive in the dark" and we thought, that is because of the danger of robbery or something like that. But it isn't. The street lines (white and yellow) are often so old, that you don't see them at night. So it is partly hard to see where is the end of the street on the left and right. Also it is possible that suddenly a cow is standing in the middle of the road.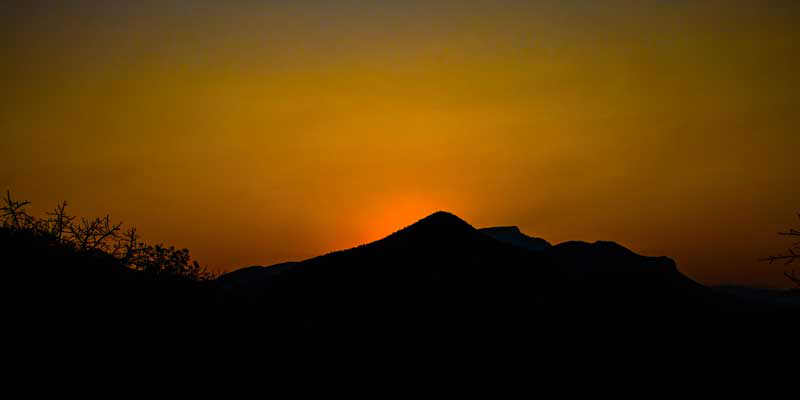 So the last hour we drove in the dark and honestly: I can't recommend that.
Vlog
Subsequent the vlog from day 3 of our South Africa trip:
---
All pictures in the article above are under CC-BY-NC-SA licence. If you use one or more and it is technical possible, please link to this article. Thanks.
This text is posted in English. I'm not a native speaker and I know I have to improve my English as well. If you want to learn a language the best way is to use them as much as you can in your daily life. To publish tweets or blogposts in English it is a extra motivation for me. I'm sure I will do mistakes. Please give me a notice if you spot some of them.

Mainly I create the most of them in grammar.